Mr Nathan Coombs graduated from Southampton University in 1992 and gained his fellowship of the Royal College of Surgeons of England in 1997. Having completed his training in the South of England, he worked for 18 months in Sydney before taking a consultancy at the Great Western Hospital in Swindon, Wiltshire, in 2007.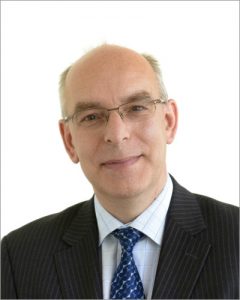 He specialises in hernia repair surgery, general surgery  and breast cancer surgery and has a busy private practice alongside his full-time NHS commitments. He is one of only six specialist surgeons in the UK trained to offer intra-operative radiotherapy during cancer surgery.
"Patients with hernias deserve the best treatments available. It is no longer acceptable to use operation techniques that have changed little for decades, when newer materials, modern methods and a patient-centred approach will improve outcomes and allow patients to return to their normal activities much more quickly."
The Hernia Clinic specialises in hernia repair operations performed under local anaesthetic and laparoscopic (key-hole surgery) hernia operations. Having  introduced the laparoscopic inguinal hernia operation in 2008, he is the most experienced hernia surgeon in Swindon and North Wiltshire, having performed over 1000 laparoscopic inguinal hernia operations.
Although certain hernia types may be more suited to different methods of repair, a detailed out-patient consultation before surgery allows time for patients and Mr Coombs to make the appropriate choice of operation. The Hernia Clinic works closely with specialist radiologists in the investigations of groin problems. The Swindon Radiology Group are accredited consultant radiologists who are experienced in the imaging and investigation of musculo-skeletal problems. If any imaging is needed as part of a consultation, it would be performed by a specialist  radiologist from this group.
Anaesthetic cover for surgical procedures is provided by accredited consultant anaesthetists. These senior anaesthetists are part of the Swindon Consultant Anaesthetic Group.
In his spare time he volunteers and works with the Mercy Ships charity, training local African surgeons in basic and emergency surgical skills. In the last year he has served in Cameroon and Guinea, teaching and training over fifty senior and junior surgeons.